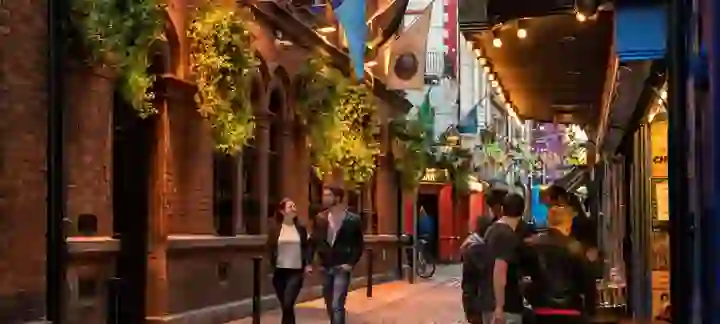 5 reasons to visit Dublin city
1 "Life-changing experiences"
Dublin really wants to meet you. The proof? The city's been hailed as the friendliest city in Europe not once, but twice. In fact, the people of Dublin are so friendly that meeting a local has been turned into something real, with the City of a Thousand Welcomes initiative.
Of course, another great way to strike up a chat with a local is to pick any one of the city's charming pubs and pull up a stool. You'll find every nook and corner of Dublin's pubs are filled with friendly chatter and quirky characters – and we're always happy to say hello. Try the Brazen Head, one of the oldest pubs in Dublin, or J.W. Sweetman's, for a pint of freshly brewed craft beer and perhaps even a tutorial in microbrewing. And when it comes to festivals, Ireland goes all out: St Patrick's Day and New Year's Festival are celebrated in Dublin every year in style, with thousands of people descending upon the city for an epic festival party.

2 "The Liffey's bustling banks"
At its heart, Dublin is a Viking city and its streets are an eclectic mix of the historic and contemporary. Take a walk around the city and you'll stumble upon ancient history at every turn: descend into a medieval crypt in Christ Church Cathedral and get to grips with Viking history at Dublin Castle.
Meanwhile, Trinity College, Custom House and the vibrantly coloured doors adorning red brick buildings are beautiful examples of the city's Georgian legacy. Along the city's water-edged runway of architecture lining the River Liffey, you'll find the iconic hotspot of St James' Gate, home of Guinness, and the docklands, where the Jeanie Johnston, a replica of the tall ship that carried 2,500 Irish emigrants to new lives in America, resides. If you really want to dig deep into the city's remarkable history, try the Dublin Discovery Trails app and explore the ancient streets on foot.

3 The city's green spaces and beyond the pale
Tucked away among the city's cobbled streets are Dublin's parks, a little haven of green away from the hustle and bustle. Take Phoenix Park, the largest urban park in Europe: home to Áras an Uachtaráin (the residence of the President of Ireland), a herd of fallow deer and Dublin Zoo.
Then there's St Stephen's Green, an oasis of serenity, and a popular lunchtime spot for locals, its monuments, ornamental lakes and Victorian features make this a little slice of city heaven. And don't miss the majestic Iveagh Gardens, one of Dublin's best-kept secrets. Of course, outside the city – or beyond the pale – only 15 minutes away, you can "Plunge into the Irish Sea at the Forty Foot in Sandycove". Bliss for those who dare.

4 A century of new beginnings
For such a small city, Dublin's got a BIG past. The iconic city has survived Viking attacks, a devastating fire, and even the plague. It's also founded of one of the oldest universities in Europe, Trinity College, and is home to Ireland's legendary brew, Guinness.
Visit Kilmainham Gaol, the biggest unoccupied jail in Europe, and admire the Viking defense bank and stony medieval Undercroft at Dublin Castle. Don't miss the General Post Office (GPO) on O'Connell Street: the beautifully restored original features and iconic exterior pillars are a treat – not to mention the history held within its walls. Of course, there are plenty of historic walking trails to choose from. As Lonely Planet says: "Dublin deserves to be imbibed at walking pace."

5 Where art collides with Dublin wit
There are few cities that boast a literary legacy like Dublin. After all, Dublin is only the fourth UNESCO City of Literature in the WORLD, and it's home to three of Ireland's four Nobel Prize winners for literature. Dublin's literary legacy is written into the very fabric of the city, with bridges named after wordsmiths Samuel Beckett and Sean O'Casey, while literary giants Jonathan Swift, Oscar Wilde and James Joyce all cite Dublin as their inspiration.
The city's creative – and sometimes quirky – spirit is everywhere: pop into one of Dublin's literary pubs and get inspired where James Joyce once mused over a pint. Try the Dublin Literary Walking Tour, led by witty and informed guides performing works from Dublin's best-known writers. Maybe don a boater hat and get to grips with the epic tome Ulysses at the annual Bloomsday festival.
Exciting, inspiring, creative: start your adventure in Dublin.
See why Lonely Planet fell in love with Dublin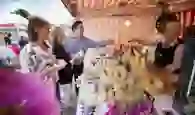 Dublin: creative culture
Literature, theatre, live music, contemporary and traditional crafts all blend together to form Dublin's rich creative culture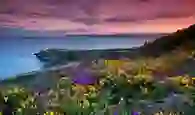 Dublin: outside the city
Take a gentle stroll, an island cruise or browse around the local farmers' markets in a city sandwiched between land and sea.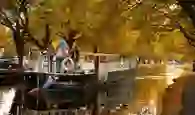 Dublin: see, do, experience
Explore a UNESCO City of Literature, buzzing with traditional pubs and home to some of the friendliest locals on the planet