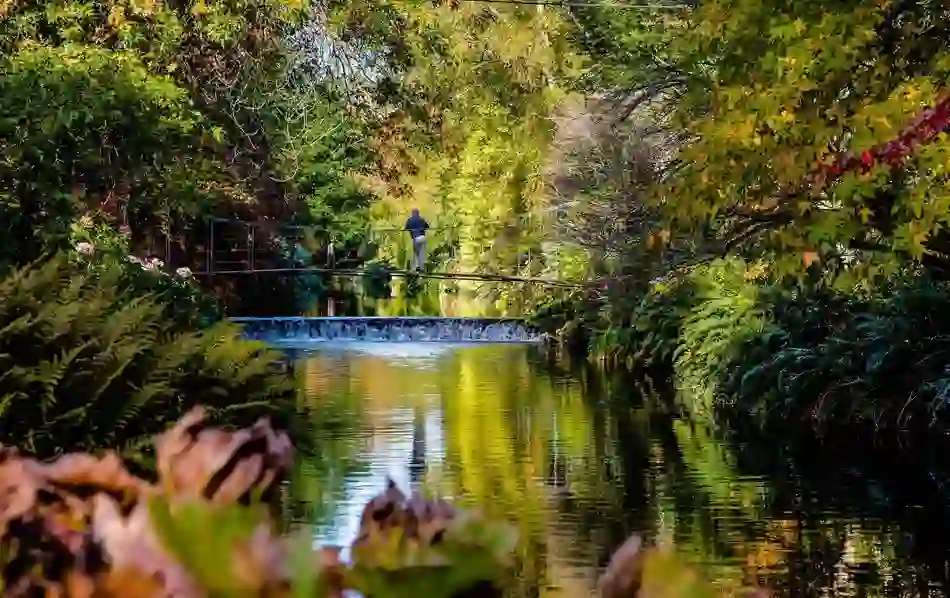 County Wicklow
Full of dramatic valleys and mesmerising ruins – With all these timeless sights, it's no wonder Wicklow is known as the Garden of Ireland
Welcome to the 'Garden of Ireland'
Situated south of Dublin, County Wicklow is an east coast beauty, and part of Ireland's Ancient East. It also holds the special privilege of being one of the three counties that make up Ireland's 'Viking Triangle', so called for the large influence that the Vikings left in Waterford, Wexford and Wicklow when they invaded.
Just like its other Ireland's Ancient East counterparts, you'll find that County Wicklow is full to the brim with big houses, ruins, and an amazing, often daring, story behind everything you see!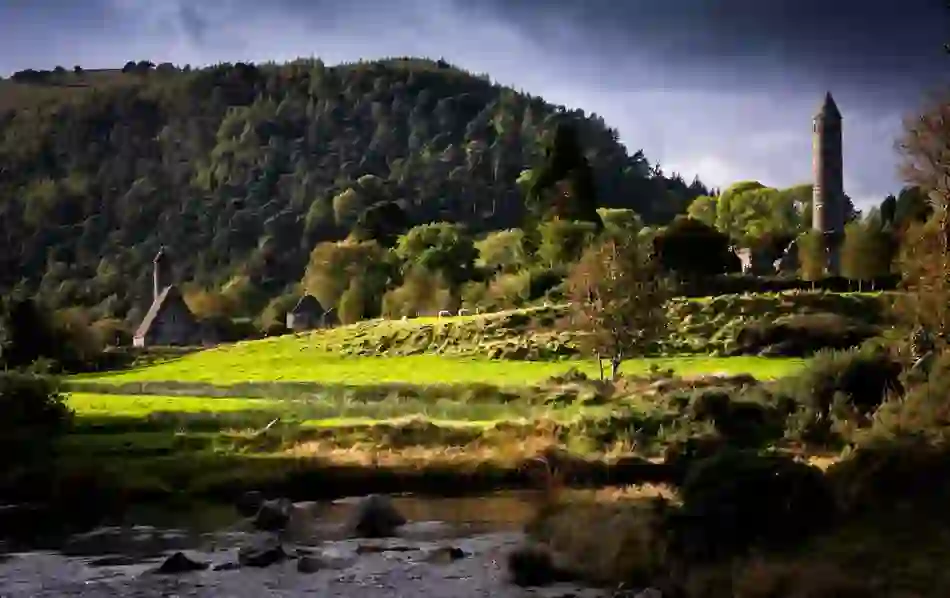 Ancient history
The crown of County Wicklow has to be the nature haven of Glendalough, a monastic settlement founded by St Kevin in the 6th century. Welcoming thousands of visitors each year, the Round Tower, churches and graveyard nestled here are crowned by an awesome natural backdrop of soaring mountains and glossy lakes.
Further along the trail, explore the manicured beauty of Powerscourt House and Gardens, and one of Ireland's highest waterfall nearby, which is enveloped in sprawling wildlife and birdsong. Russborough House and Parklands offers stunning views of the Blessington Lakes and the Wicklow Mountains, along with guided tours of this lavish estate, which once entertained the likes of Coco Chanel and Mick Jagger.
There is not in the wide world a valley so sweet.

Thomas Moore, Irish poet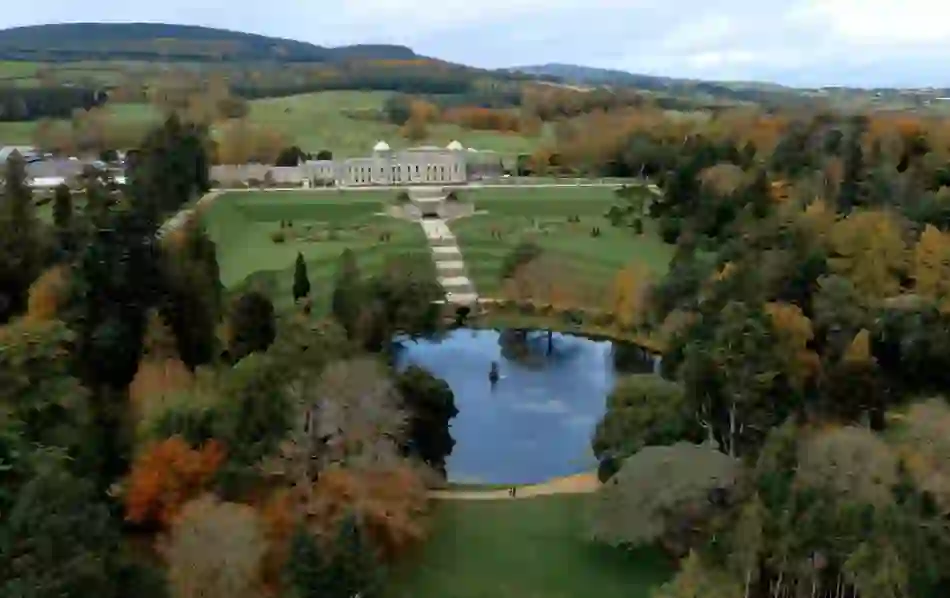 Powerscourt House & Gardens
Designed in the 19th century, Powerscourt House has been delighting visitors ever since with its gorgeous gardens and architecture!
Discover more
Wander through wild Wicklow
As a must-see experience along Ireland's Ancient East, Wicklow truly is a walker's paradise. From the 127km Wicklow Way to the lush trails of Avondale House and Forest Park, there's adventure for every level of hiker and nature explorer.
Cycling enthusiasts can experience a series of mountain bike trails in Ballinastoe Forest, offering views of the Sugar Loaf Mountain, before slicing down along single-track paths through moorland, thicket spruce and rocky ridges back to the foothills.
The stunning Wicklow Mountains National Park combines scenic drives with 20,000 hectares of wild bogland and heath perfect for hill walkers. This treasure trove of nature includes native oak woodland, conifer forests, serene lakes and herds of sika deer scattered throughout.
Star of the screen
Russborough isn't the only Wicklow location with star quality. For years, Wicklow has been Hollywood's movie location of choice in Ireland, with Powerscourt, Kilruddery House and the mountains themselves forming the backdrop for productions including Braveheart, The Count of Monte Cristo and P.S. I Love You, starring Hillary Swank and Gerard Butler.
The dark waters of Lough Tay (Guinness Lake) was the primary film location for drama series, Vikings, while neighbouring Lough Dan also featured in the hit television show. Located just thirty minutes south of Dublin City Centre, it's no wonder Hollywood's finest want to capture the untamed beauty of this land.
The wonders of Wicklow are a true sight to behold, here in the heart of Ireland's Ancient East.
Want to see more?
Here are some great reads to get you started
County Wicklow highlights
Don't miss out on these things to see and do!