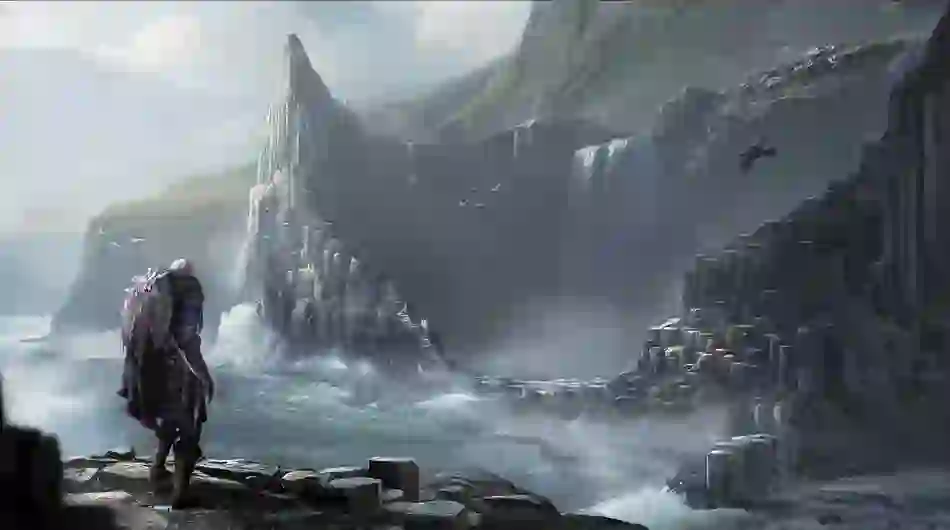 Ireland & Assassin's Creed Valhalla: Wrath of the Druids
The Giant's Causeway
Shrouded in mystery and legend, it was a no-brainer that the iconic Giant's Causeway featured in Assassin's Creed Valhalla: Wrath of the Druids! With its 40,000 hexagonal stones, supposedly built by a giant, the Giant's Causeway is one of the island of Ireland's most popular attractions...
Benbulben
Another inspiring site that appears in the game includes the mountain of Benbulben in County Sligo, forever linked to an array of Celtic legends and with one of Ireland's greatest poets, W.B Yeats. Located along the Wild Atlantic Way, Benbulben is one to add to your next trip to Ireland!
The city of Dublin
Experience what Dublin was like at the time of the Vikings! Taking place four decades after the Vikings first settled in the Fair City, the game showcases Dublin as a bustling trading port, filled with enemies and allies...
The Hill of Tara
Located in County Meath in Ireland's Ancient East, the Hill of Tara dates back to 2000 BC! Tara was the actual seat of the High Kings of Ireland and remains central to Gaelic identity and culture today.

Meath and neighbouring county, Louth, also play host to The Púca Festival, the Irish festival which celebrates Samhain, an ancient Celtic festival which can be traced back as the birthplace of Halloween! Various mythological figures that feature in the game are celebrated at this yearly event, such as the game's Children of Danu, or Tuatha Dé Danann.

Armagh
Armagh also features in Assassin's Creed Valhalla: Wrath of the Druids! One of Northern Ireland's six counties, Armagh is heavily associated with Cúchulainn, the greatest of all Irish warriors...
Ancient ringforts from all around the island!
Players of Wrath of the Druids also have the chance to conquer ringforts, which were circular fortified settlements heavily in use in Ireland at the time. The diameter of these defensive structures ranged from 15m (50 feet) up to as large as 35m (115 feet).

Designed to keep raiders out and animals in, more than 45,000 ringforts still survive in Ireland today, with the stone built An Grianán Aileach in County Donegal on the Wild Atlantic Way one of best examples to be found.