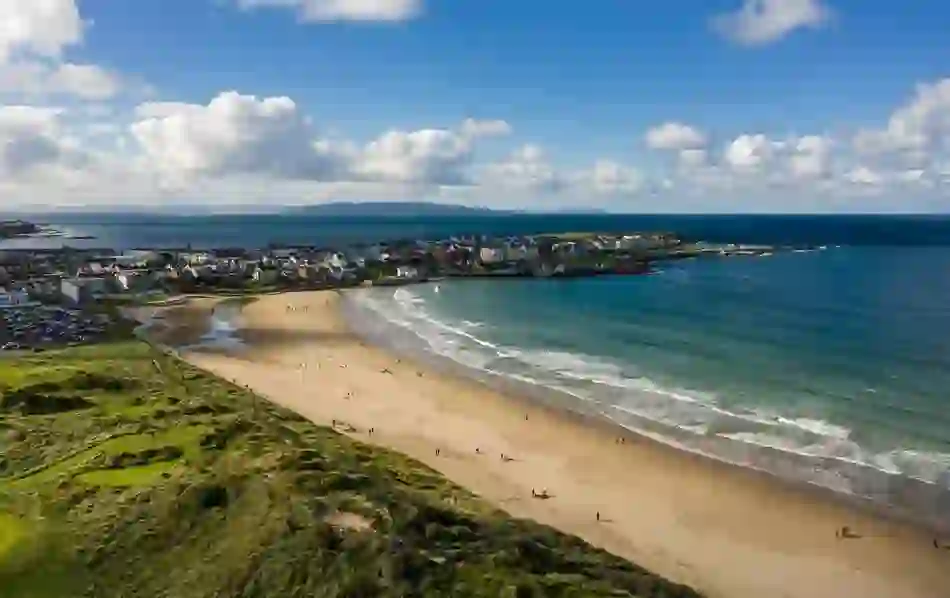 The 153rd Open in Northern Ireland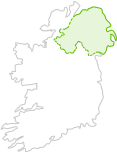 Northern Ireland
The Open is back!
It took 68 years for the world's oldest "major" The Open to return to Northern Ireland. But we must have done something right in 2019, because in just six years, the Championship will be coming back to Royal Portrush for the 153rd Open from 13-20 July 2025.
The last time Royal Portrush hosted The Open, we celebrated the massive success of Offaly native, Shane Lowry, who played some of the greatest golf in Open history to win the famous Claret Jug. Who knows what the luck of the Irish will bring in 2025…
Royal Portrush
When it opened in 1888, Royal Portrush only had nine holes, but within a year it became a challenging 18-hole course – one that has consistently been ranked one of the best courses in the world by Golf Digest. The course was refurbished just before the 148th Open, and golfing greats couldn't help but rave about it, with some even saying this was the greatest links course they had ever seen.
Fans loved it too, as 240,000 of them packed the course during the week of play – a record for a Championship hosted outside of St Andrews in Scotland.
Wondering what players can expect in 2025? This is a famously demanding course, with towering dunes, sweeping valleys and thick roughs that even the best players have to second-guess. But, alongside these challenges is the spectacular Atlantic Ocean – the perfect backdrop for The Open's high drama.
This is among my favourite places to play in Northern Ireland, one of the truly great links courses

Rory McIlroy
World class courses, world class players
Northern Ireland is home to some of the most challenging golf courses in the world. It attracts thousands of visitors every year, who want to test their luck on these links and parkland courses and experience the legendary hospitality of the 19th Hole!
It's also raised some world-class golfers as well! Graeme McDowell cut his teeth at Rathmore, just down the road from Royal Portrush, while Rory McIlroy was eight when he became a member of Holywood Golf Club. But when you're learning on some of the most challenging, yet rewarding courses in the world, your talent to putt a ball can only grow...
And there's nothing quite like sinking the winning shot while surrounded by epic coastal views at Portstewart, or playing in the shadow of the mighty Mourne Mountains at Royal County Down, or even on the grounds of a 17th century castle at Galgorm Castle.
Northern Ireland: beyond the course
But Northern Ireland is more than just a one-trick pony. Of course when you come visit, you should definitely fit in a round or two at your nearest golf course, but it's so much more than its greens.
Once you've had your fill of our links and parklands courses, there's plenty else to keep you busy. The Causeway Coastal Route is a gem-filled adventure with golden beaches, striking castles and astonishing views of the Atlantic Ocean.
Discover buzzing Belfast or walk the historic city walls of Derry~Londonderry. Delve into the past at one of the many magnificent castles, such as Crom Castle in County Fermanagh or walk on water at the Carrick-a-Rede rope bridge in Country Antrim. And if you really want to treat yourself, go on a food tour around the region and sample local specialties including a wee dram at the Old Bushmills Distillery where they've been distilling whiskey for over 400 years!
Whether you're here for The Open, to play some golf or just to explore the sights, Northern Ireland can offer anything you're in the mood for, so get exploring!