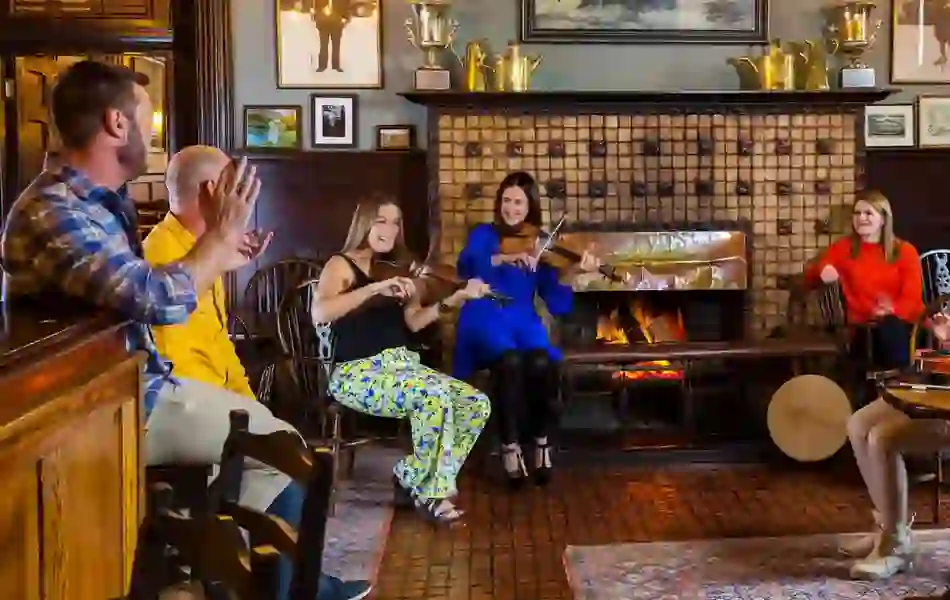 Music
From festivals with the world's biggest stars, to intimate pub sessions, you'll find Ireland's music scene hits all the right notes...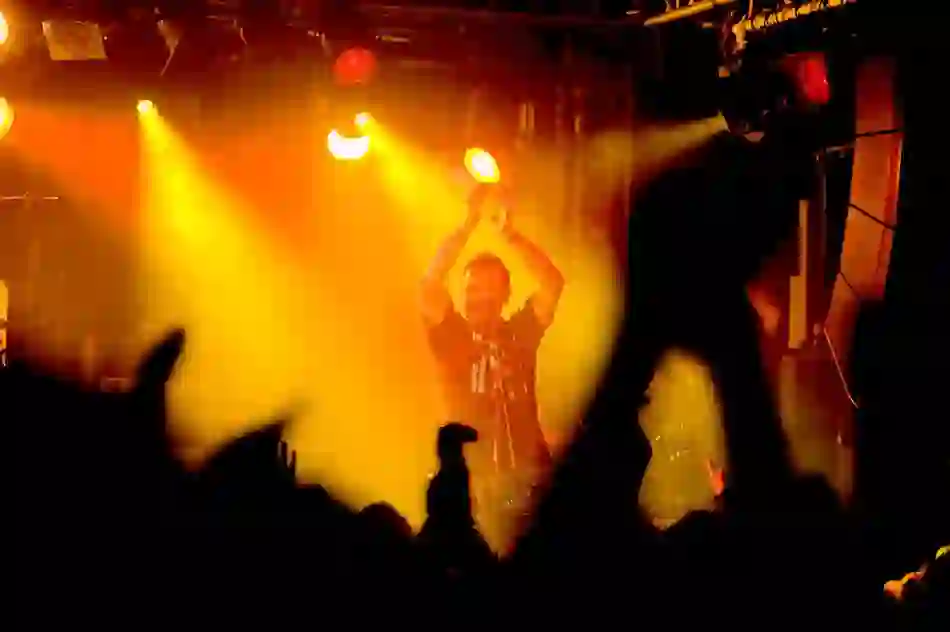 Ireland's musical legacy
The island of Ireland boasts a proud musical pedigree. We've had worldwide superstars like U2 and Enya, and beloved boybands like Westlife and Boyzone – but look a little closer and you'll see Ireland's musical footprint is embedded across the island.
Artists like Imelda May, whose fiery personality and bracing vocal style oozes the charm and character of her home: the Liberties in the heart of Dublin City. The late Dolores O'Riordan's voice captured the imagination across the world, but she was particularly adored by the people from her hometown in Limerick. Go back a few more years, and you'll find Ireland boasts a proud rock lineage. Thin Lizzy is considered one of the greatest ever hard rock bands. Then there was Cork man, Rory Gallagher; the dearly departed singer had an explosive and striking blues guitar style that was so transfixing he was invited to join the Rolling Stones!
So, if you're a fan of music, you'll find Ireland has more than enough to catch your attention…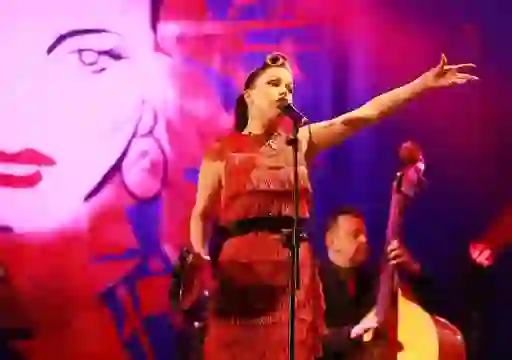 Music can change the world because it can change people.

BONO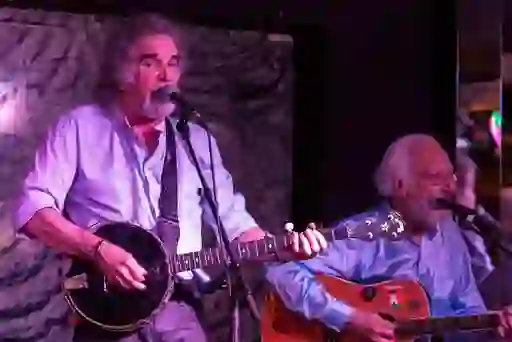 Traditional tunes
There isn't a feeling like it: a cold night after a long day, and you push open the old wooden doors of your favourite pub, and are greeted with warmth, conversation and traditional music session is underway...
In Ireland, traditional music covers the whole spectrum of our emotions, from raucous, playful fun, to soulful, tragic ballads, you'll either be dancing or crying! Songs like the Irish Rover, Rare Old Mountain Dew, Raglan Road, and Whiskey in the Jar, are Irish standards that are known the world over. So if you find yourself near a pub in Ireland, and there's a session going, pop in and pull up a stool!
And make sure to listen up, too, because as with all stories passed down through the ages, you may even find the sounds differ wherever you are on the island...
Traditional music is social, it's oral, it's diverse. And it's so accessible.

DR SANDRA JOYCE, DIRECTOR, IRISH WORLD ACADEMY OF MUSIC AND DANCE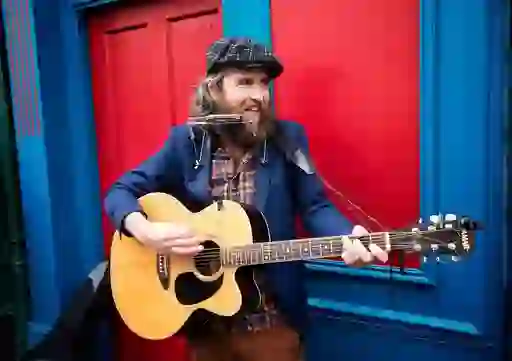 Ireland's music quiz
Test your knowledge, and prove that you can move to the beat of Ireland's tune with this quiz...
Take the quiz
Sample the sounds of Ireland