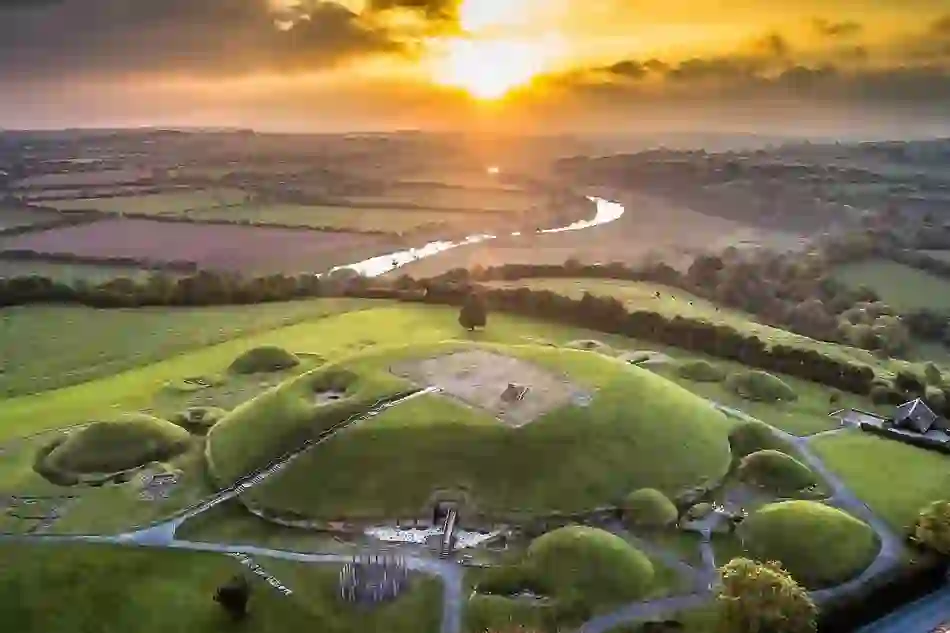 Brú na Bóinne County Meath
For over 5,000 years, Brú na Bóinne has cradled secrets borne of Neolithic ingenuity, hidden within sacred artwork and subterranean depths.
Before the Pyramids emerged from the sand or Stonehenge stood tall, this place was home to farmers and families, people intent on leaving their legacy on Ireland's landscape – and oh, what a mark they made.
Sitting within the curved arm of the River Boyne, Brú na Bóinne safeguards the largest collection of megalithic art in western Europe, dotted across over 90 Neolithic monuments. Best known of these are the vale's three most spectacular sites: Newgrange, Knowth and Dowth. Each holds its own historically significant tale – but it's the confluence of all three in the heart of Ireland's most mythically rich valley that makes a trip here simply unparalleled.
Newgrange
Arriving at this iconic tomb is a wow moment, to say the least. The 80-metre mound rolls, wave-like, out of the green earth, adorned with spiral-engraved kerbstones and topped with white Wicklow quartzite. Tomb, temple, time capsule – in reality, nobody knows what inspired the ancient architects behind Newgrange. The truth will be shrouded in mystery forever.
This is not your average tourist attraction by any stretch...prepare for the extraordinary and exceptional

Simon M, TripAdvisor
A clue has been left behind for us, however puzzling. Each year on December 21st – the winter solstice – a single shaft of light pierces the monument through a perfectly placed window box at the passage entrance, glowing in a golden path all the way to the burial chamber at its heart. How such astronomical accuracy was achieved so many millennia ago is just one of this intriguing valley's many mysteries.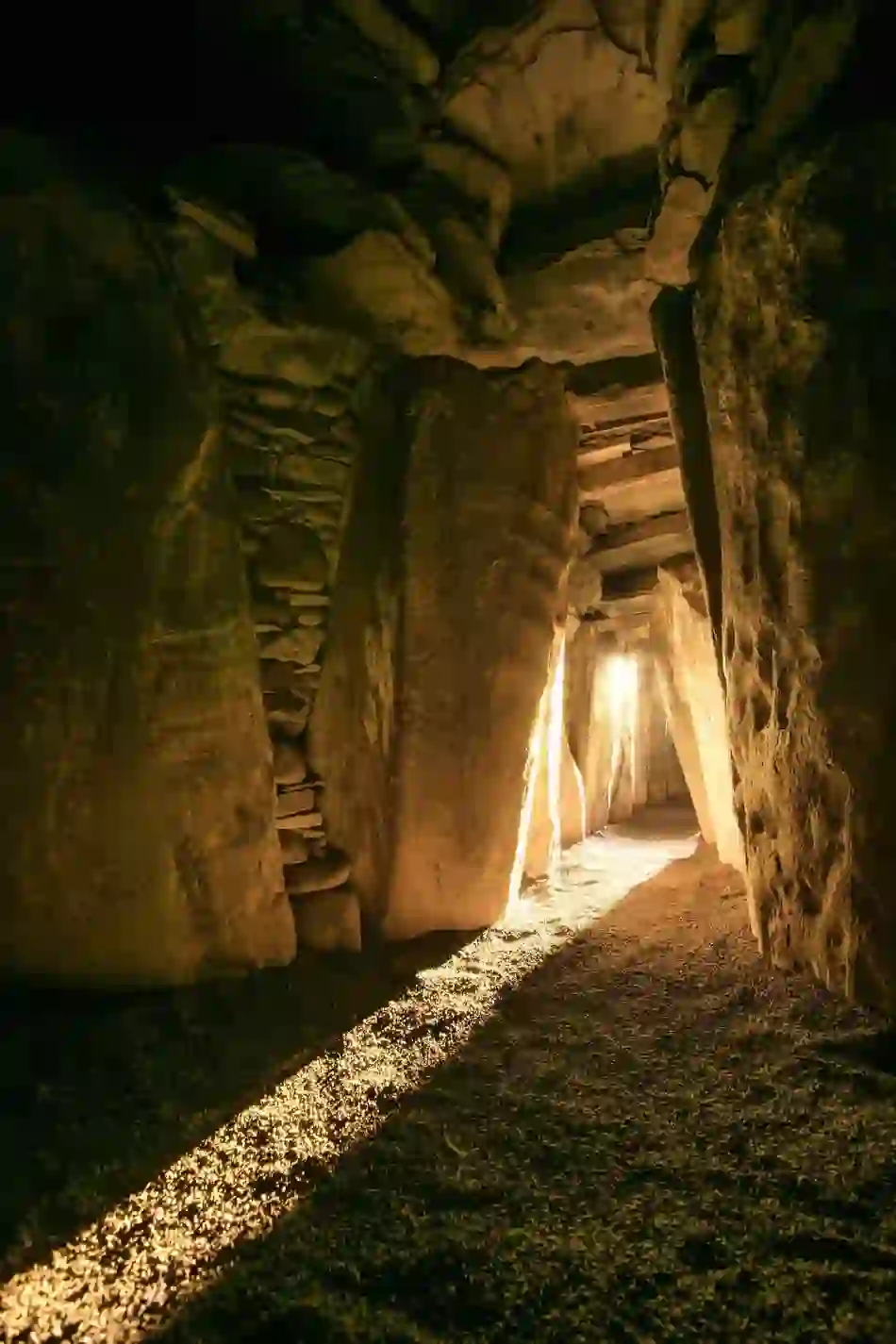 Dowth
Known as the "Fairy Mound of Darkness", nature has reclaimed Dowth to a much greater extent than either of Brú na Bóinne's other big hitters. Its original roof collapsed long ago and was replaced – but from the outside, the tomb looks undisturbed. Similarly to Newgrange, the winter solstice is a special time at Dowth, with sunset beaming soft golden light into the chamber in the days around December 21st.
But perhaps the greatest claim to fame is its name; for Dowth means "darkness", and it is said a terrible darkness once fell across this tomb when the sorceress sister of a legendary king tried to stop the sun in its tracks above this very spot. Though lights were once added during a restoration, they fell out of use and Dowth soon returned to darkness...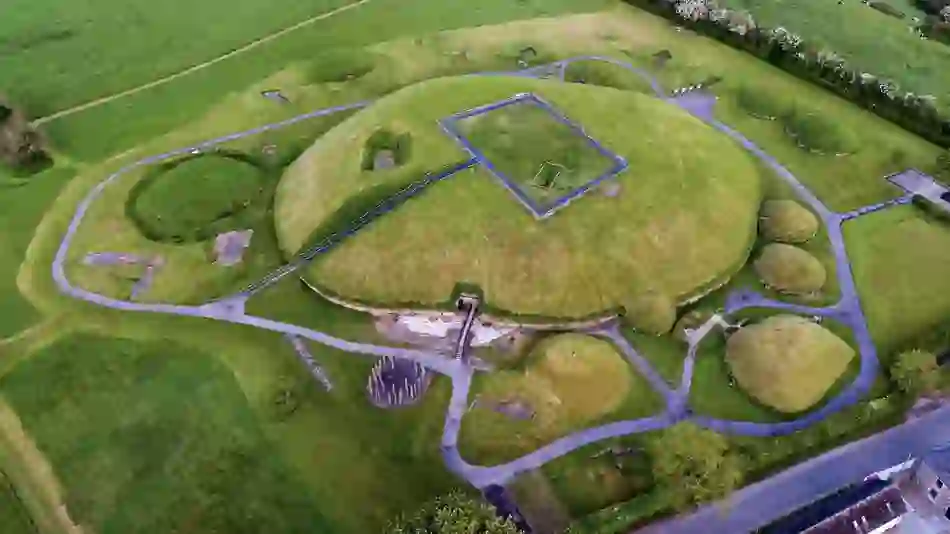 Knowth
Thought to have been built just after Newgrange, Knowth is of a similar size with two long internal passages, surrounded by 18 smaller structures outside the main hill. The interior of the Great Mound itself is positively packed with scientific artefacts from a time long gone.
While its sister site pays homage to the sun, Knowth is all about the moon: the chamber's eastern passage is adorned with lunar maps, including carvings of the seas on the satellite's surface and even a calendar stone used to calculate the lengths of the months and year.